UA Memorial
Passing of UA member Tanner Tarasoff
December 15, 2022
OBITUARY
Mr. Tanner Jonathan Tarasoff
APRIL 18, 1984 – DECEMBER 6, 2022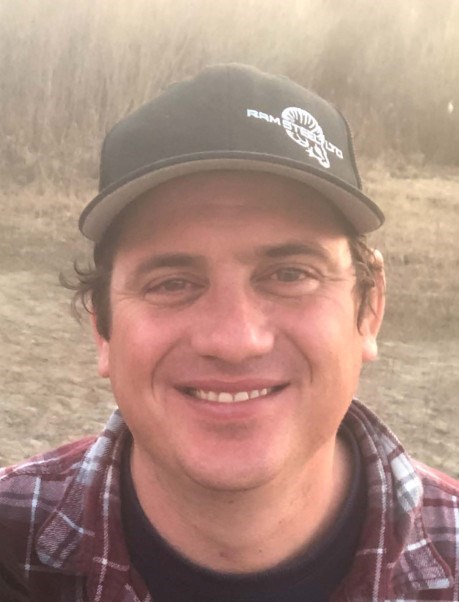 The family of Tanner Tarasoff is deeply saddened to announce Tanner's unexpected passing at the young age of 38 on Monday, December 5, 2022.
Mourning Tanner's passing is the love of his life and best friend Brandy and their children Logan, Noah, Madden, Jada, and Hendrix. Brandy and Tanner had an instant and inseparable connection. As their love grew over the short twelve years together, so did their family. The community is very familiar with the Tarasoff family as they could all be found most evenings enjoying many hours at the school park or playing on their front driveway. Another one of the family's favorite pastimes was taking their two labs, Blaze and Scooter to the dog park and going down by the river along the trails. Winter evenings were spent in the hot tub as a family relaxing.
Tanner loved being a dad; he had a special bond with each of his children. Logan often worked night shifts and when he got home Tanner would be up discussing UFC with him. Noah and Tanner shared a love for sports and Tanner would give in to letting him stay up late on school nights watching games together. Madden was Tanner's little helper – any outdoor chores Madden was right there with him helping. Jada was his dance partner – she shared a different bond with Tanner being the only girl and Tanner would play 90's music videos and dance along with her. Tanner would spend many hours playing with toys on the floor with Hendrix; laughing at how rambunctious Hendrix can be.
Tanner was born in Saskatoon and attended elementary school at St. Edwards in Saskatoon up to Grade 5 and then moved to Swift Current in 1995. After graduating from the Swift Current Comprehensive High School, he enrolled in the SIAST Kelsey Campus Pre-employment Welding program. Tanner completed the requirements for his Red Seal Journeyperson Certification in 2008.
Tanner became a member of the UA Local 179 Plumbers, Pipefitters, Welders' Union in 2008. He was a pressure welder and worked on several large industrial projects throughout the province and most recently at Venables Machine Works. Tanner had a strong work ethic, kind nature, and always took pride in his work. He had a contagious laugh, great sense of humour, and always tried to stay positive with a big smile on his face.
Tanner enjoyed doing yard work and chores with his children. He was genuine, caring, generous, honest, respectful, and funny. Most of all, he was so very loving! He was always early to rise in the morning so as not to waste any precious hours in the day. He had a very close relationship with his Grandparents, John and Sally Tarasoff, and their bond was extra special.
Tanner was a dedicated fan of the Toronto Maple Leaf's and San Francisco 49ers. Tanner and Brandy were fortunate to travel to San Francisco to watch his beloved 49's play live, as well as a trip to Winnipeg to watch the Leaf's play (of course they lost!). He had a passion for music, loved Nirvana, playing guitar, and sharing this love of music with his children and brother Graham.
Tanner had numerous lifelong friendships, many started in Swift Current and others through work sites. He enjoyed taking in certain concerts with his friends whenever the opportunity arose. He enjoyed golf, camping, and being in nature, especially the yearly camping trips with his buddies when he was younger. He enjoyed all time spent with his friends whether it was being a part of a dart league, going to the gun range, going to The Flats or just sitting around listening to music. Tanner considered his closest friends his brothers and the family thanks them for their support.
Left to mourn Tanner are his parents Wendy and Terry, and his brother Graham. His mother-in-law Sharon, and his sister-in-law's Shenah and Sheila (Damien), brother-in-law's Kris (Tanya) and Brian (Mel) and numerous nieces and nephews along with a special family member Terry.
Tanner was a shy man but enjoyed talking with other families during school drop off and pick up and play dates at the park. We would like to thank the community for coming together and supporting Brandy and her family during this difficult time.
A small, private gathering is being held on Saturday, December 17th for family and close friends.
Looking for a career in the Piping Trades?
LOCAL 179 NEWS
May General Membership Meeting
UA Canada's letter of solidarity with the CBTU
MEMORIAL
NOTICES
Unemployed Workers Help Centre If you hear family, friends, neighbors', etc mentioning they are or someone they know is having issues with EI, you can tell them that there is an outfit, the UWHC, which is supported by your union that gives help to any worker having trouble with their EI claim. Check out the website by clicking the link below: http://www.unemployedworkerscentre.org/
Click the image below to read