UA Memorial
Passing of UA member Shane Howse
September 5, 2023
OBITUARY
Shane Michael Howse
APRIL 23, 1986

–

AUGUST 28, 2023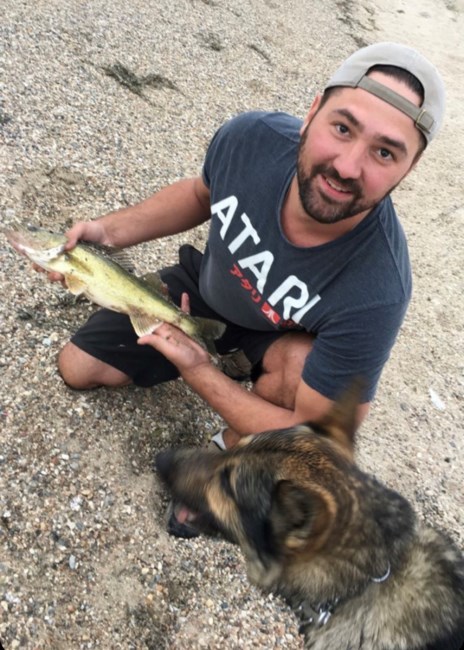 Feelings are beyond words as we announce the passing of Shane Michael Howse on Monday, August 28, 2023. We lost him too soon, at the age of 37, with his best friend Bandit by his side.
Shane was born on April 23, 1986, in Regina, SK. He found joy in simple things – fishing, camping, bow and arrows, and video games. He was artistic and talented in music, writing and drawing. Shane was a free spirit, a big kid who was always fun to be around. His big brown eyes and sense of humor could light up any room.
Left to mourn his memory is his father Xavier; mother Leanne; sister Danya (Matt); grandmothers Lillian and Yvonne; and all of those who knew and loved him. Most importantly, he leaves behind his beautiful son, Theodore. To Dooters, your papa fought, and loves you more than you'll ever know.
The Come and Go Viewing will be held on Tuesday, September 5, 2023 from 2:30 p.m. until 4:30 p.m. in the Chapel at Victoria Avenue Funeral Home, 2080 Victoria Avenue East, Regina, SK. Come as you are, just as Shane would have wanted. He will be laid to rest near his grandfather, Emerson, at Riverside Memorial Park Cemetery, Section 114J, 815 Assiniboine Avenue, Regina, SK on Wednesday, September 6, 2023 at 3:00 p.m. Reception to follow at Brewed Awakening, 2300 Dewdney Avenue, Regina, SK.
Looking for a career in the Piping Trades?
LOCAL 179 NEWS
MEMORIAL
NOTICES
Unemployed Workers Help Centre If you hear family, friends, neighbors', etc mentioning they are or someone they know is having issues with EI, you can tell them that there is an outfit, the UWHC, which is supported by your union that gives help to any worker having trouble with their EI claim. Check out the website by clicking the link below: http://www.unemployedworkerscentre.org/
Click the image below to read